Rainbow chefs
WE SMILE, WE EDUCATE, WE COOK. WE MAKE A DIFFERENCE.
VISION STATEMENT
We will educate students and consumers on how to live a healthy lifestyle, emphasizing nutrition and the culinary arts, that is sustainable for the individual and beneficial for society as a whole.
ABOUT US
Rainbow Chefs was created to make the difference in as many children's lives as possible by teaching life lessons through the exciting world of Culinary Arts. Our curriculum based classes, camps, catering and culinary-themed parties and events concentrate on nutrition education, healthy life choices, healthy cooking and baking, meal planning, manners, etiquette, and learning about fresh foods from diverse cultural traditions. We empower our aspiring chefs to develop healthy eating habits, explore their creativity, and enjoy being in the kitchen! Rainbow Chefs also helps adults through corporate team building, catering, and interactive and entertaining chef parties!
Phone
Location
RAINBOW CHEFS
533 Airport Blvd., Suite 400,
Burlingame, CA 94402
Rainbow Chefs offers students the opportunity to learn important life lessons through the Culinary Arts; which include nutrition, kitchen safety, culinary arts, meal planning, seasonal cooking, portion control, manners, etiquette and much more. Rainbow Chefs is dedicated to instilling healthy habits from a young age so that our kids choose to continue a healthy lifestyle!

Rainbow Chefs builds strategic partnerships with schools, recreation centers, YMCAs, and child centered organizations to deliver classes, programs, events, and camps. If your school or organization does not already offer Rainbow Chefs classes, programs, events, camps, etc. please contact us at inquires@rainbowchefs.com, so that we may partner together to make a difference in your community.
Rainbow Chefs recipes are nut free and we use fresh and seasonal ingredients – we show you how to make healthy foods with easy recipes from scratch!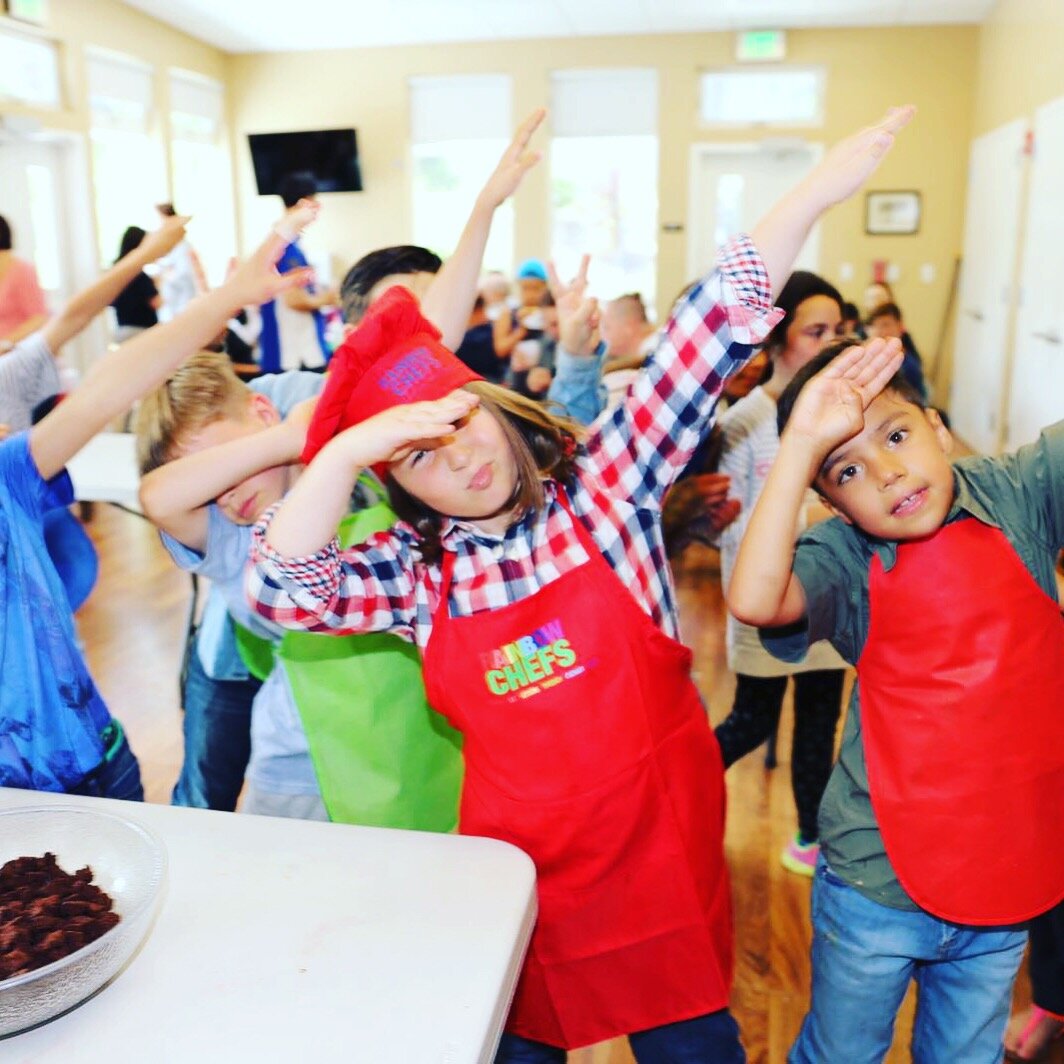 Book a party with rainbow chefs
All the joys of your special celebration with NONE of the clean-up. Sit back, relax and let Rainbow Chefs do the work for you with an all-inclusive party!
Experiences starting at $1225
an experience they'll remember
Either your place or ours, guests will leave with a memorable impression of fun in a culinary experience participating in our custom cooking activities. We provide a very special menu that you pick for your exclusive celebration! Ages 5+
RAINBOW CHEFS
533 Airport Blvd., Suite 400,
Burlingame, CA 94402